15/05/2019 08:30 - 17:00
Sheraton Saigon Hotel & Towers, 88 Đồng Khởi, Bến Nghé, Quận 1, Hồ Chí Minh, Vietnam 
CHARTING A NEW COURSE: Rethinking Your Strategies For The Digital Economy
The rise of disruptive technologies has fundamentally changed how organisations remain relevant. CIOs are now challenged to adapt to this new global transformation. In order to achieve this, they have to break away from traditions and rethink how they can strategise to transform their organisations. This will involve CIOs coming up with innovative approaches in managing an IT organisation of the future.
The reThink CIO Forum series is CIO Academy Asia's initiative to bring together some of the best practitioners to rethink the role of a CIO in organisations.
During this forum, you will gather thought-provoking insights on how the evolving IT trends and strategies can lead to reframing business models and creating value for your organisation. The session will also help to promote intuitive observation, stimulate reflective conversations and foster deeper reflections.
This forum will focus on the following three key areas to help technology leaders chart a new course and rethink their strategies for the digital economy.
Join us for insightful discussions on how you can chart a new course and rethink your strategies to succeed in the digital economy.
FORUM PROGRAMME OVERVIEW
08:30 Registration
---
09:00 Welcome Address by CIO Academy Asia
---
09:10 KEYNOTE | Chart the Digital Journey and Thrive within the Digital Ecosystem
---
09:30 KEYNOTE | Driving Business Agility through Enterprise Transformation
---
09:50 PANEL DISCUSSION | Digital Economy Ecosystems at Work
---
10:30 Coffee/Tea Break
---
10:45 KEYNOTE | Operationalising the Modern-day Digital Strategy to Reshape the Customer Experience

---
11:05 reThink: CYBERSECURITY & RISK MANAGEMENT

---
11:25 PANEL DISCUSSION 
---
12:05 Networking Lunch
---
13:10 WORKSHOP | Industry Best Practices for Corporations – From a Hacker's Perspective
---
14:10 ROUNDTABLE TOPIC DISCUSSIONS
---
14:55 Coffee/Tea Break
---
15:10 WORKSHOP | Digital Transformation – A Practioner's Guide for Successful Outcomes
---
16:10 PANEL DISCUSSION | reThink: Leapfrog through Digital Transformation
---
16:50 Summary & Closing Remarks
---
17:00 End of Forum
FEATURED SPEAKERS
PHUC HUYNH
President, CIO Vietnam
MAGDA CHELLY
Managing Director,
Responsible Cyber
P. RAMAKRISHNA
CEO, 
CIO Academy Asia
Dao Thanh Tu 
CIO, Prudential Vietnam
Dr Dinh Quang Nuong
Deputy CEO & CIO
Nguyen Hoang Group
Phi Anh Tuan 
Chairman & CEO
PAT Consulting
Vu Thai Ha 
Founder & Director, Life+
Lui Sieh
Principal Consultant
CIO Advisory SynergySynq
Koh Kok Tian 
Deputy CEO
CIO Academy Asia
John Masud Parvez 
CIO, Hoan My Medical Corporation
Rahul Shinde 
CIO, Cola Beverages Vietnam
Tran Cong Quynh Lan 
Deputy General Manager
Viettin Bank
 15 May 2019 (Wednesday)

 Sheraton Saigon Hotel & Towers
    88 Đồng Khởi, Bến Nghé, Quận 1, 
    Hồ Chí Minh, Vietnam 

 Forum: 8:30AM – 5:00PM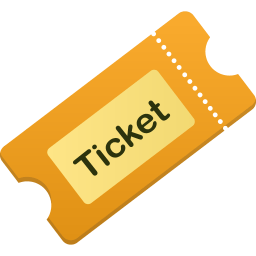 Early Bird: US$150
     Regular: US$200

 Simultaneous interpreting (En & Vn)

 Hotline: 0939 828 086 (English)

 028 66 701 666 – 0938 512 399 (Ms Mai)

 03 9999 5887 (Ms Phương) (Tiếng Việt)